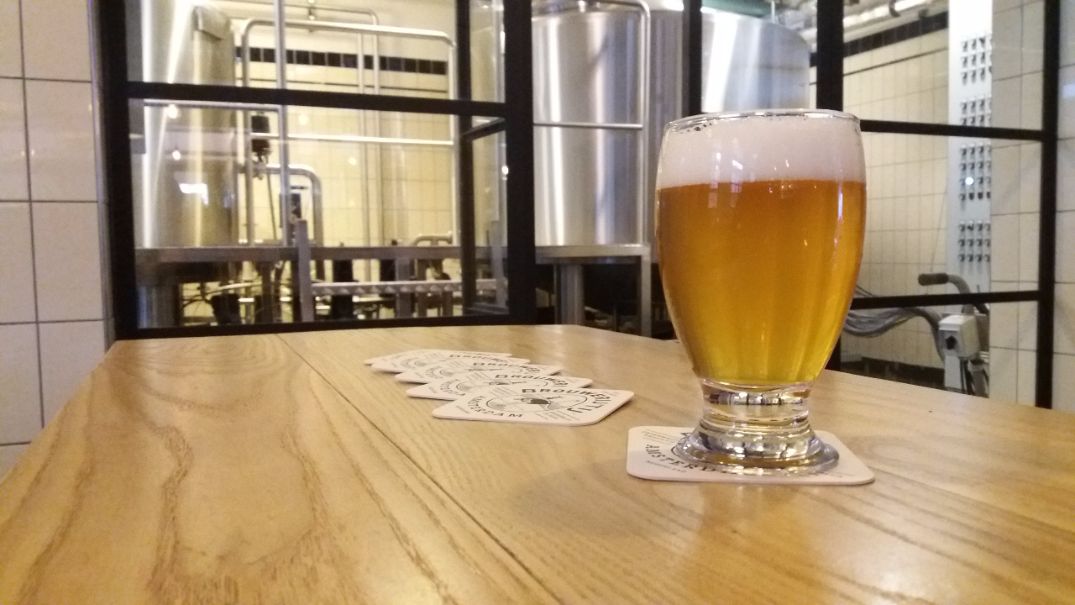 We based this beautiful Rye IPA on a rich mix of grains. Besides the regular barley, we also added substantial amount of rye and wheat and chipped in some oak flakes too.
The wheat provides that typical fresh wheat beer softness. The rye only increases that soft mouth feel but adds a nice herbal touch too. The oat flakes add some more firmness to this beer's solid body.
To make you recognize this as an IPA, we added a decent amount of hops. The Centennial provides the citrus tones you hope for in summer whereas the Simcoe tickles your throat with a pleasantly bitter pineyness.
This cloudy beer combines a refreshing dryness, 6.6% alcohol and great taste to make it a sunny day terrace treasure.
We brewed only one batch of the Rye IPA. Only available at our bar underneath the windmill.