Tap room 't Blauwe Theehuis
't Blauwe Theehuis ('the Blue Tea-house') is our newest tap room and offers you the splendid possibility of having a great beer right in the middle of Amsterdams beautiful Vondelpark. We have redesigned the interior of this special little building in order to be able to better serve its gigantic terrace. Except for a bit of fresh paint the characteristic exterior has remain untouched as it is a national monument. Just as in our Windmill tap room all our beers will be available at this pretty spot in the park.
Makes it the perfect place to meet up with friends and have a few local beers. Plenty of room at the wide, circular terrace. At the Blauwe Theehuis we will also offer meals. Enables you to stay a little longer, combine a plate of food or a slice of Pizza with great beer and see the sun sink below the trees.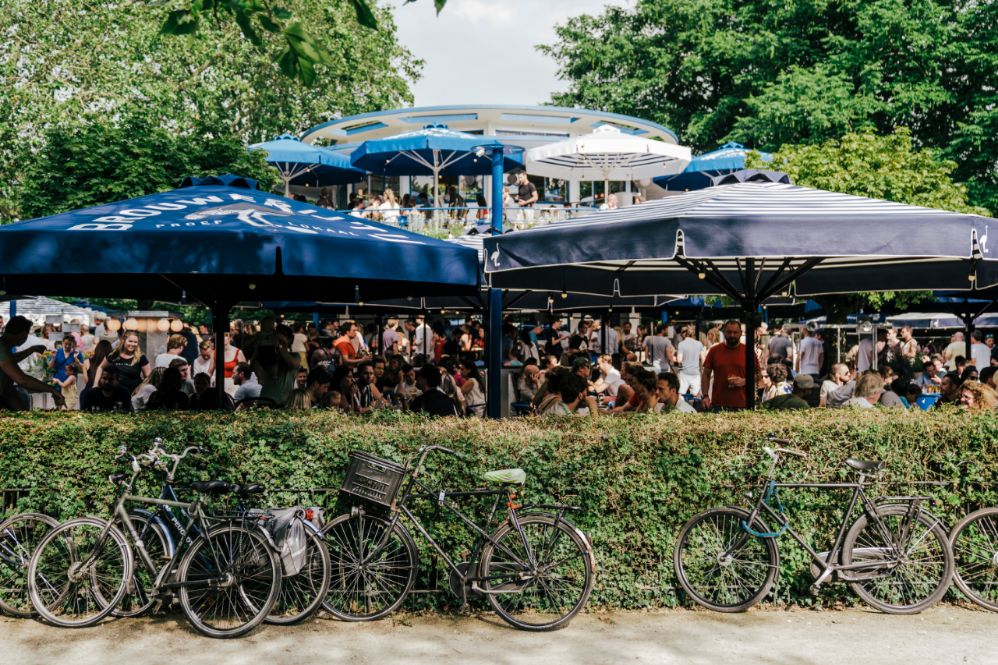 This has been a spot at which people have gathered to enjoy the views and each other's company for as long as this beautiful Amsterdam park exists. As far as we're concerned it will remain just such a place for a long time to come and we think good beer will help. 
Opening hours:
Monday to Sunday 09:00 – 22:00