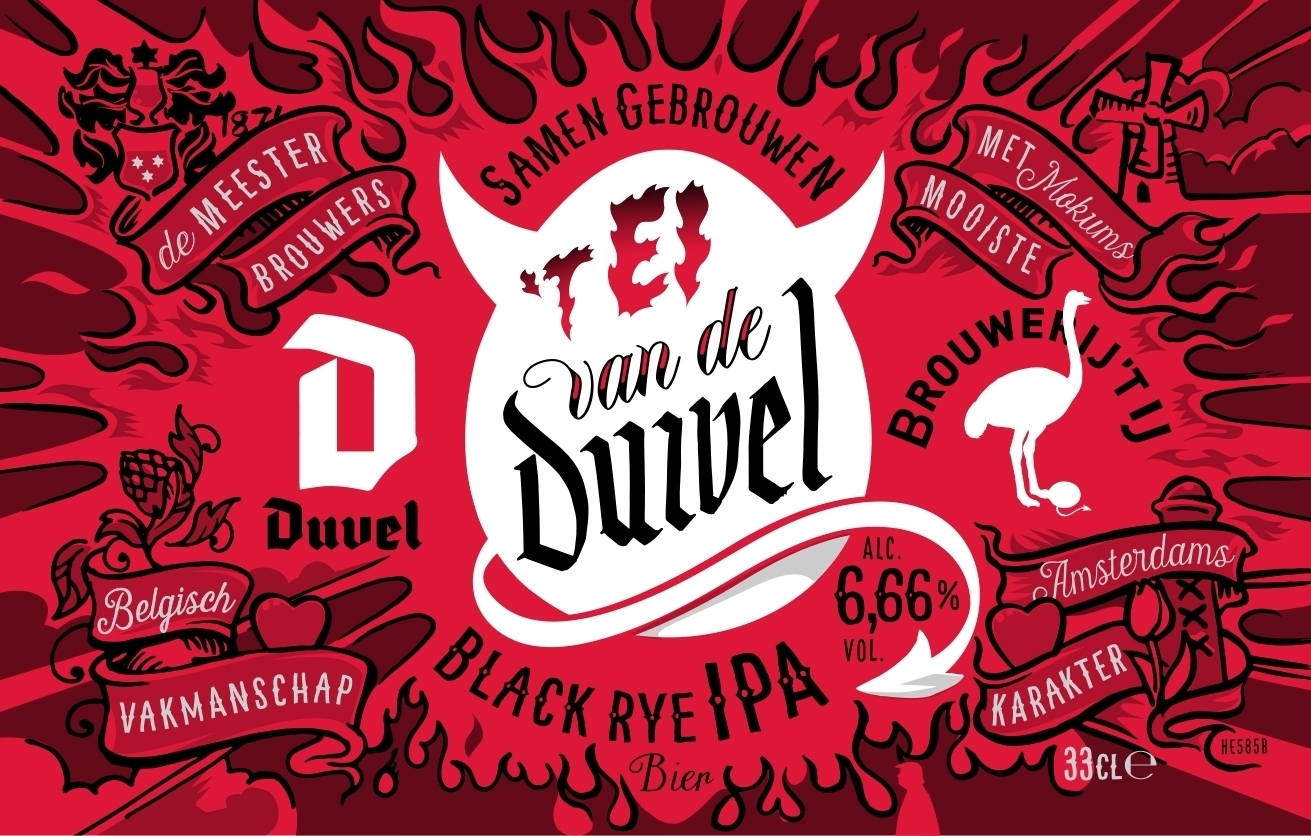 What happens when you combine Belgium craftmanship with the guts of Amsterdam? You'll get a damn fine beer. We proudly present you the first beer we brewed with Duvel. You can tast the result of this intensive collaboration from thursday on in our pub and is called Het Ei van de Duivel (The Devil's Egg).
Het Ei van de Duivel is a Black Rye IPA which combines the fruity elements of mandarin, ananas and grapefruit with the spicy taste of roasted malts and rye. This beer has a sinister alcohol percentage of 6,66 percent..
Bitter, complex and tasteful. That's how we would describe this new beer, but taste thursday for yourself. Because from then on you can order it in our pub and horeca around the country. Soon you'll find Het Ei van de Duivel in your convenience store. Do you dare to taste it?